Alpha build - Mobile Legends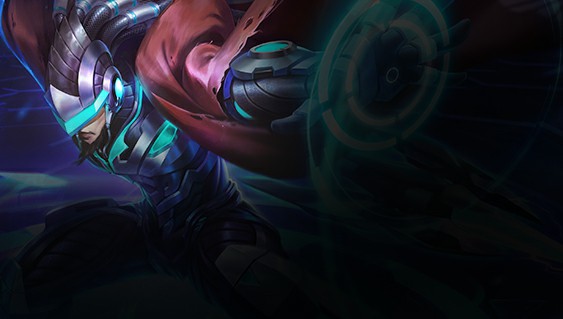 Alpha Skills
Rotary Impact
Passive Skill description
Alpha launches a slash forwards, dealing 200( +90% Extra Physical Attack) (Physical Damage) to enemies along the way and slowing them by 40% for 1s. After the light wave is launched, Beta will follow its trace to strafe enemies, dealing 100( +90% Extra Physical Attack) (Physical Damage).
Hero Alpha build
Bloodlust Axe

Warrior Boots
Unique Passive - Valor: For each Basic Attack received, gains 5 extra Physical Defense (up to 25) for 3s.
War Axe
Unique Passive - Fighting Spirit: Dealing damage to enemies grants 10 Physical Attack and 2 Physical Penetration per second for 3s, to a max of 8 stacks (Marksmen/Mages/Supports only receive 3/1 of these stacked effects)
also grants 15% Movement Speed at full stacks.

Blade of Despair
Unique Passive - Despair: Attacking enemy units that have HP below 50% will increase hero's Physical Attack by 25%. Lasts 2s. (Takes effect before damage is dealt)
Queen's Wings
Unique Passive - Demonize: Reduces damage taken by 20% when health is less than 40% and increases your Spell Vamp by 35% for 5s. This effect has a cooldown of 60s.
Immortality
Unique Passive - Immortal: Resurrects in 2.5s after death and gets 16% HP and 220~1200 shield that lasts for 3s. (Scales with hero level) This effect has a CD of 210s.
Alpha Game Play Tips
a. Boots of Tranquility

Menambahkan 20 HP Regen, 20 Mana Regen, 40 Movement SPD dan meningkatkan 10% Regen HP.

b. Bloodlust Axe

Memberikan 70 Physical Attack dan 10% Cooldown Reduction serta 20% Lifesteal untuk Alpha.

c. Dominance Ice

Item ini menambahkan 500 Mana, 70 Armor, 5% Crit Chance Reduction serta Cooldown Reduction hingga 15% dan melemahkan kecepatan lawan sebesar 5% serta kecepatan serangannya sebesar 30% juga.

d. Blade of Despair

Menambahkan 170 Physical Attack +10% Attack Speed dan tambahan 10% kerusakan musuh di setiap serangan yang tidak normal (tenegun. mengetuk udara. diubah. dihentikan).

e. Endless Battle

Menambahkan 65 Physical Attack, 25 Magic Power, 50 HP, 300 Mana,
45% Movement SPD dan 15% Lifesteal.

f. Immortality

Item ini menambah 800 HP serta 40 Magic Res, dan item ini spesial karena dapat bangkit setelah Alpha mati setelah 2 detik kematian dan mendapatkan HP serta Shield yang menyerap 300~1000 Points dari serangan. Shield bertahan untuk 3 detik dan cooldown untuk efek ini 180 detik.

Best Teammate for Alpha
Irithel
Tips: Ketika lawan terkena efek slow atau stun dari Alpha, Irithel dapat maju untuk memberikan banyak serangan pada lawan.
Alpha can counter this hero during the game
Zilong
Tips: Attack Speed dan Skill Zilong dapat mengalahkan Alpha dengan mudah. tetap berhati-hati dan lihat situasi apa Zilong musuh dapat benar-benar dikalahkan oleh Alpha Anda.
Alpha should be carefull with this hero

Layla
Tips: Kekurangan Alpha adalah kemampuan untuk mendekati lawan, Layla memiliki jarak serangan yang sangat jauh sehingga dapat dengan mudah melakukan Free Hit pada Alpha.
Show More Alpha Builds, Guides, and Stats
Learn This hero Next
115 MLBB Hero List: Mobile Legends Bang Bang Latest Patch
Win More in Mobile Legends
www.mlbbhero.com is the website and platform to go for all mobile legends guides, tiers, strategies, and statistics. We are your MLBB guide from the land of dawn, assisting players of all skill levels in improving and reaching supremacy.