Angela build - Mobile Legends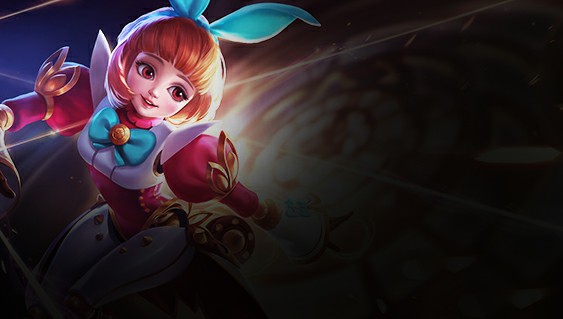 Angela Skills
Love Waves
Passive Skill description
Angela sends (Love Energy) in the target direction, dealing 170( +80% Total Magic Power) (Magic Damage) to enemies hit and applying a stack of (Lover's Mark) to them (up to 5 stacks). Each stack of (Lover's Mark) allows the next (Love Waves) against the enemy to deal 20% extra damage and slow them by 8% for 3s. The (Love Energy) also restores 150( +60% Total Magic Power) HP for allied heroes hit. Angela stores up to 5 (Love Waves) charges. The recharge time is affected by her Cooldown Reduction.
Hero Angela build
Fleeting Time
Unique Passive - Timestream: Hero kills or assists reduce Ultimate's current cooldown by 30%.

Demon Shoes - Favor
Unique Passive - Passive - Favor: Success

Necklace of Durance
Unique Passive - Life Drain: Upon dealing damage to the target, reduces Shield and HP Regen of the target by 50% for 3s.
Oracle
Unique Passive - Bless: Raises shield absorption and HP regeneration effects by 30%.

Dominance Ice
Unique Passive - Arctic Cold: Reduces the Shield and HP Regen of nearby enemy heroes by 50% (excluding those affected by "Life Drain"), and their Attack Speed by 30%.
Ice Queen Wand
Unique Passive - Ice Bound: Skills that deal damage to an enemy hero will slow them by 15%. This effect lasts 3s. Stacks up to 2 times.
Angela Game Play Tips
Defense, Damage, and Healing
In the early game, Enchanted Talisman can provide you with high cooldown reduction and mana regeneration, Concentrated Energy can strengthen your healing power and survivability, and Dominance Ice combined with Oracle can provide double resistances, while also helping you to reach max cooldown reduction, turning you into a highly resilient, damage-dealing, healing machine.
Best Teammate for Angela
Zilong
Tips: Zilong, Angela's Ult covers Zilong's shortage of defense. Be performed Ult by Angela, Zilong has the opportunity to deal great damage to enemies.
Angela can counter this hero during the game
Argus
Tips: Angela's ability to control the battle ground largely limits the performance of Argus
Angela should be carefull with this hero
Estes
Tips: Angela's skill will help the whole team to restore health, but this ability is inferior to Estes.
Show More Angela Builds, Guides, and Stats
Learn This hero Next
115 MLBB Hero List: Mobile Legends Bang Bang Latest Patch
Win More in Mobile Legends
www.mlbbhero.com is the website and platform to go for all mobile legends guides, tiers, strategies, and statistics. We are your MLBB guide from the land of dawn, assisting players of all skill levels in improving and reaching supremacy.