Fanny build - Mobile Legends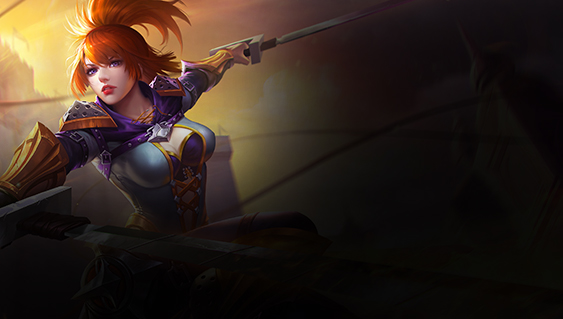 Fanny Skills
Tornado Strike
Passive Skill description
Fanny whirls her blades, dealing 320( +80% Total Physical Attack) (Physical Damage) to nearby enemies.
Hero Fanny build
Bloodlust Axe
Flame Hunter's Warrior Boots
Unique Passive - Valor: For each Basic Attack received, gains 5 extra Physical Defense (up to 25) for 3s.
Queen's Wings
Unique Passive - Demonize: Reduces damage taken by 20% when health is less than 40% and increases your Spell Vamp by 35% for 5s. This effect has a cooldown of 60s.

Brute Force Breastplate
Unique Passive - Brute Force: Casting a skill or using Basic Attacks will increase Movement Speed by 2%, Physical & Magic Defense by 4. Lasts 4s. Stacks up to 5 times.
War Axe
Unique Passive - Fighting Spirit: Dealing damage to enemies grants 10 Physical Attack and 2 Physical Penetration per second for 3s, to a max of 8 stacks (Marksmen/Mages/Supports only receive 3/1 of these stacked effects)
also grants 15% Movement Speed at full stacks.
Immortality
Unique Passive - Immortal: Resurrects in 2.5s after death and gets 16% HP and 220~1200 shield that lasts for 3s. (Scales with hero level) This effect has a CD of 210s.
Fanny Game Play Tips
This build will make Fanny more tanky. Using boots here to make you save the energy by walking. You can get 2 shields with the build, 1 from M. Blade and 1 from A.Shield. Make sure to attack when you have shield from A.Shield. This will make you able to sustain some damage.
Best Teammate for Fanny
Grock
Tips: Grock
Fanny can counter this hero during the game

Layla
Tips: Layla
Fanny should be carefull with this hero
Akai
Tips: Akai
Show More Fanny Builds, Guides, and Stats
Learn This hero Next
115 MLBB Hero List: Mobile Legends Bang Bang Latest Patch
Win More in Mobile Legends
www.mlbbhero.com is the website and platform to go for all mobile legends guides, tiers, strategies, and statistics. We are your MLBB guide from the land of dawn, assisting players of all skill levels in improving and reaching supremacy.