Lylia build - Mobile Legends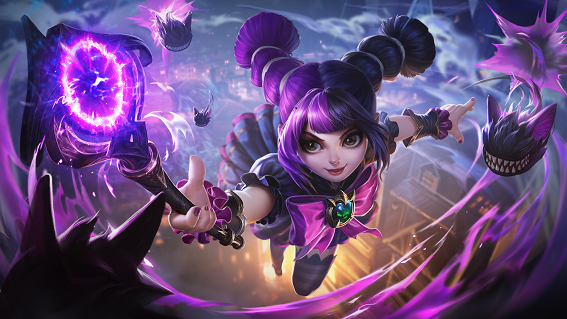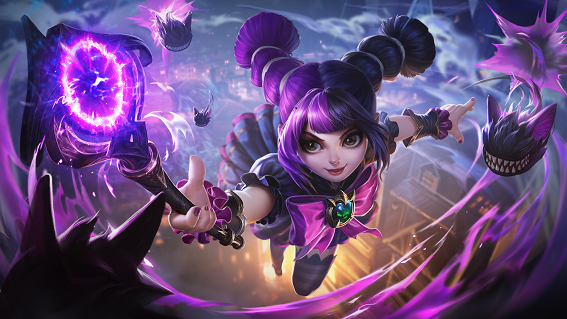 Lylia build ML Hero
Mage
Durability
Offense
Ability Effects
Difficulty
Lylia was born to use her 2nd Skill. So, she can only learn her 1st Skill when she is Level 1, allowing her to use the skill combo. Then upgrade her 2nd Skill next. Upgrade her Ultimate when she reaches the necessary levels. Choose to upgrade her 1st Skill later.
Priority Skills and Spell


Lylia Skills
Magic Shockwave
Passive Skill description
Lylia sends out Gloom with a shockwave, dealing 250( +100% Total Magic Power) (Magic Damage) to enemies in a line and slowing them by 30% for 1.5s. If Gloom touches Shadow Energy, he will devour and detonate it.
Hero Lylia build
Enchanted Talisman
Unique Passive - Mana Spring: Regenerates 15% of Max Mana every 10s in total.
Magic Shoes
Ice Queen Wand
Unique Passive - Ice Bound: Skills that deal damage to an enemy hero will slow them by 15%. This effect lasts 3s. Stacks up to 2 times.

Genius Wand
Unique Passive - Magic: Dealing damage to enemy heroes will reduce their Magic Defense by 3-7 for 2s (the Defense reduction scales with level). Stacks up to 3 times.
Glowing Wand
Unique Passive - Scorch: Skill Damage will burn the targets for 3s, dealing 0.5% of the target's Max HP as Magic Damage per second (damaging the same target multiple times within a short duration can increase this damage to 2.5% at most), 10 damage minimum.

Divine Glaive
Unique Passive - Spellbreaker: Each point of the enemy's Magic Defense increases Magic Penetration by 0.1% when dealing damage to it, capped at 20%.
Lylia Game Play Tips
Since Lylia's Ultimate is powerful enough to help her survive, players can choose this set to deal more damage. Prioritize Enchanted Talisman. It will provide enough Mana Regen. Cooldown Reduction provided by this Equipment can greatly increase the frequency of 2nd Skill, allowing Lylia to summon a high-level Gloom. With Concentrated Energy in Mid-Game, she will have strong Endurance without returning to the base too often. Purchase Ice Queen Wand as her last equipment item. It will greatly increase the hit rate of Lylia's skills with the help of Slowing Effect provided by this Equipment. Then she can hit and deal massive damage to enemies without teammates.

Best Teammate for Lylia
Vale
Tips: Vale, Tigreal, Ruby
Lylia can counter this hero during the game

Layla
Tips: Layla, Gord, Vexana
Lylia should be carefull with this hero
Saber
Tips: Saber, Minotaur, Akai
Show More Lylia Builds, Guides, and Stats
Learn This hero Next
115 MLBB Hero List: Mobile Legends Bang Bang Latest Patch
Win More in Mobile Legends
www.mlbbhero.com is the website and platform to go for all mobile legends guides, tiers, strategies, and statistics. We are your MLBB guide from the land of dawn, assisting players of all skill levels in improving and reaching supremacy.